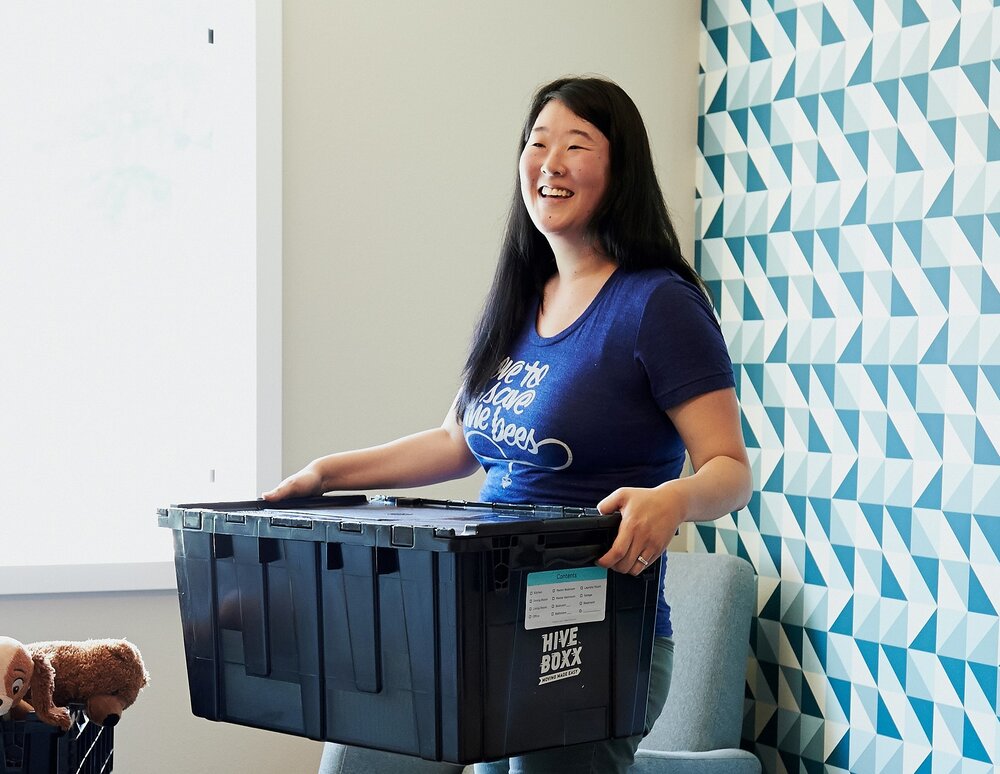 Are you settling into your new apartment or buying a new home? Packing is a stressful step when moving. In the midst of the whirlwind of packing a rented storage unit can become your best friend. From an organizing perspective, the storage unit provides a place to keep things "out of the way" while you're packing and unpacking. Allowing you to focus strictly at the task at hand, without getting distracted or discouraged by the endless towers of boxes.
Are you interested in how to make your move less stressful and easier for you? Mid-West Mini Storage is here help you out. We have a self-storage in Wausau, Brokaw, Stratford, Mosinee, and Weston all made available for you. Our locations offer premier variety when moving to Central Wisconsin.
With your best interest at heart, to make your relocation run smoothly, we have compiled a list of packing tips and tricks to make the process easy and seamless for you.
1. Do a Home Inventory
Taking stock of your possessions can be essential before packing. Starting with an inventory can help bring order to the packing activity. Print out a list to help you catalog items as you pack up each room for safekeeping in self-storage and mini-storage facilities. If you don't like the paper inventory, try a smartphone app like Google Drive. This is especially helpful for keeping track of knick-knacks or decor that could end up shifting between rooms.
2. De-Clutter
Remove clutter and other unnecessary items. Take a page from Marie Kondo and kick that old stuff to the curb. You'll be amazed (and relieved) when you reduce the amount that needs to be packed up simply by letting go of the clutter that no longer serves you in life. You may also consider donating a lot of it to charity. Survey your home and get rid of items that are no longer useful to reduce your workload before you even start packing.
3. Invest in Quality Boxes
It is advisable to buy durable boxes while packing. Even though it might be tempting to scout for cheap boxes, they are likely to be compromised already. We are sure you don't want everything falling apart while moving. Remember your larger boxes typically will need a lighter load, but large plastic totes offer a great alternative.
4. Put Some Items in Storage
Giving yourself adequate time to move will alleviate your stress, and renting a storage unit during the transition of the move helps clear out the old and new space. Pack a few boxes, take them to the unit. Pack a few more, take them to the unit. This way you see the progress you're making as you go. Once you've moved, it takes some of the pressure off getting everything unpacked and organized. Use the extra storage space from your rental unit to keep your living space cleared from debris. . Mid-West Mini Storage offers friendly services to help you keep your items safe and secure.
5. Label All Boxes with Colors
Make sure you label all boxes. Label the boxes with their contents and designated rooms. Color coding rooms and their respective boxes will help too. This tip will save you a lot of time.
6. Pack All Essential Items in a Box
Most likely, you won't finish unpacking every box by the first night of move-in. Pack essential items such as shampoo, clean sheets, toothbrush, and a towel in one box. Label the box as your 'first-night box'. This will eliminate the frustration of digging through boxes when you are ready to go to bed on your first night.
Remember to always choose a facility that offers 24/7 surveillance and state-of-the-art security systems to ensure the maximum safety of your belongings. At Mid-West Mini Storage, your stuff is our business, which means we take security seriously. The first step is to call our team today. We will verify the availability of the unit you are looking for and ensure it is the right space for your needs.